[THE OYSTER ROAST] "NEVER DISAPPOINTS! THANK YOU FOR A FANTASTIC EVENING! SEE YOU NEXT YEAR!"
— Oyster Roast Attendee
Video by Laura DeMerchant
The 2023 Oyster Roast was bigger and better than ever before, with:
More than 1,400 Attendees,
70+ Volunteers,
35+ Food and Service Providers,
and 2,700 lbs. of oysters.
Taking in the stats above, it's clear the cooler temperatures and slight rain on January 21 didn't stop this community from gathering outdoors to celebrate coastal conservation, coastal cuisine, and and the opportunity to be together!
Under the glistening lights (provided by Seaside Electric) woven among the branches of Gascoigne's ancient live oaks, guests enjoyed oysters perfectly steamed by the teams from Crabdaddy's Seafood Grill and Bennie's Red Barn. For those who preferred the fire-roasted variety, Sea Island Forge was there to answer the call.
For hours, guests made rounds from the oyster tables to the more than 10 restaurant booths offering tasty treats such as chowder from ECHO, pigs in a blanket from Ember, pimento cheese deviled eggs & seafood gumbo from Sea Island, the famous Bananas Foster from Halyard Restaurant Group, and other specialty items from the chefs at Nazzaro's, Stripling's General Store, Chile Peppers, The Westin, and more! Attendees also enjoyed a small buffet with local favorites such as Barbara Jean's crab cakes, Porch collard greens.  And if that wasn't enough, there was a glorious amount of low country boil from Chef Dave from Certified Pantry and Provisions.
To top it off, guests sang and danced to some of country music's most loved and platinum-selling songs by award-winning singer/songwriter Dallas Davidson and his band as they turned up the night.
---
THE 2023 OYSTER ROAST WOULD NOT HAVE BEEN POSSIBLE WITHOUT OUR SPONSORS AND VOLUNTEERS.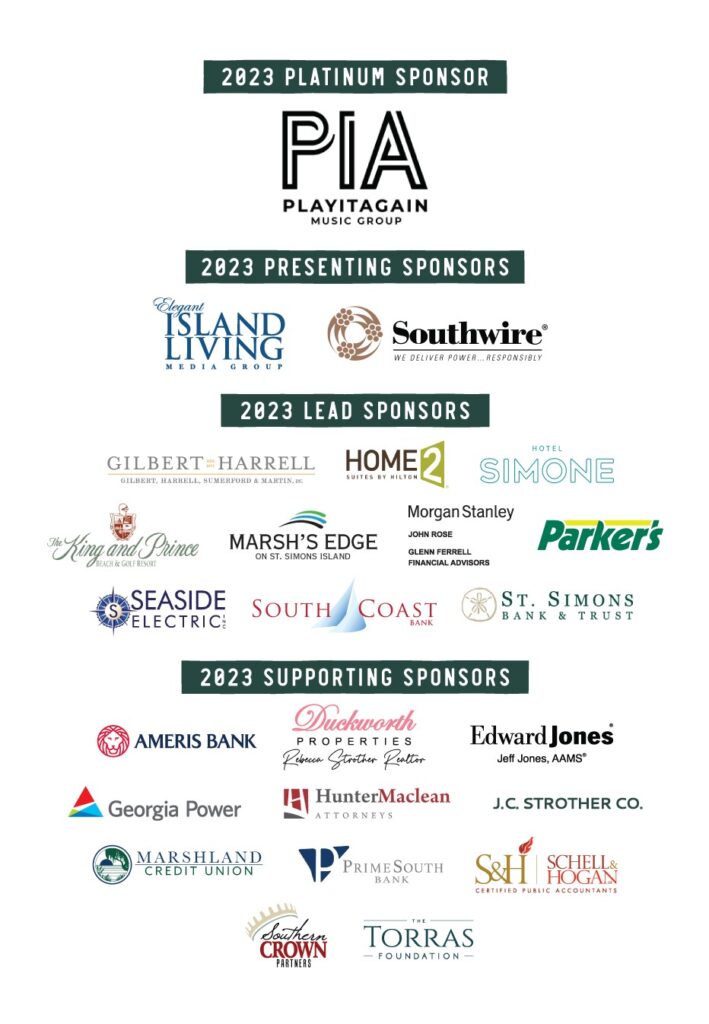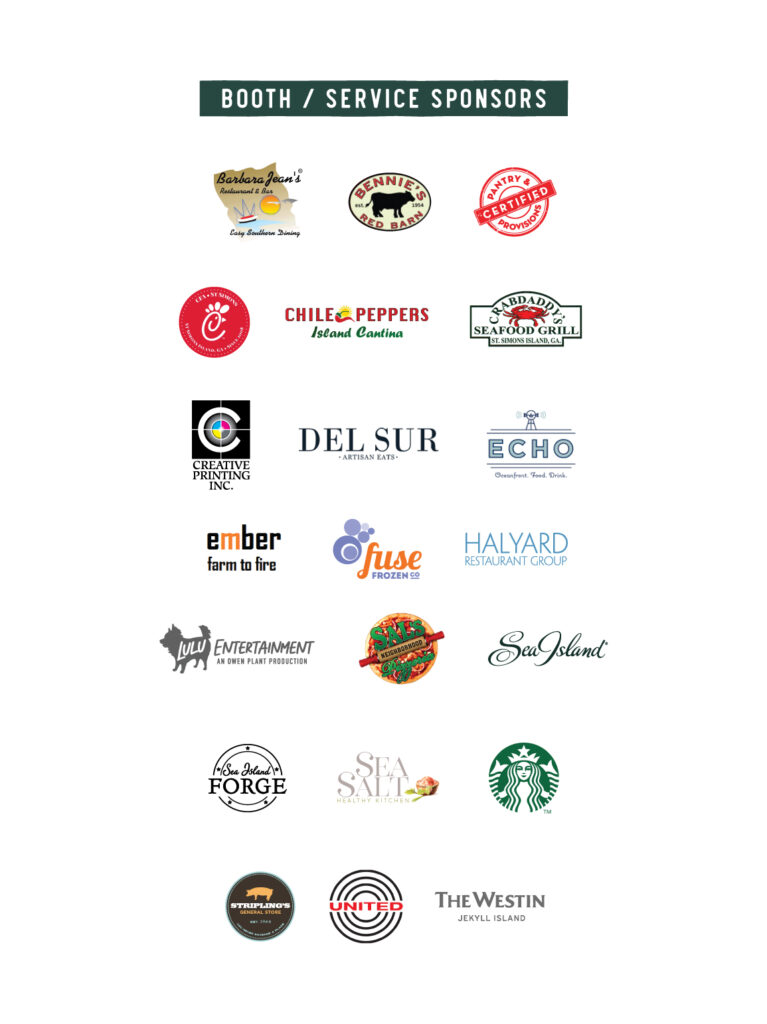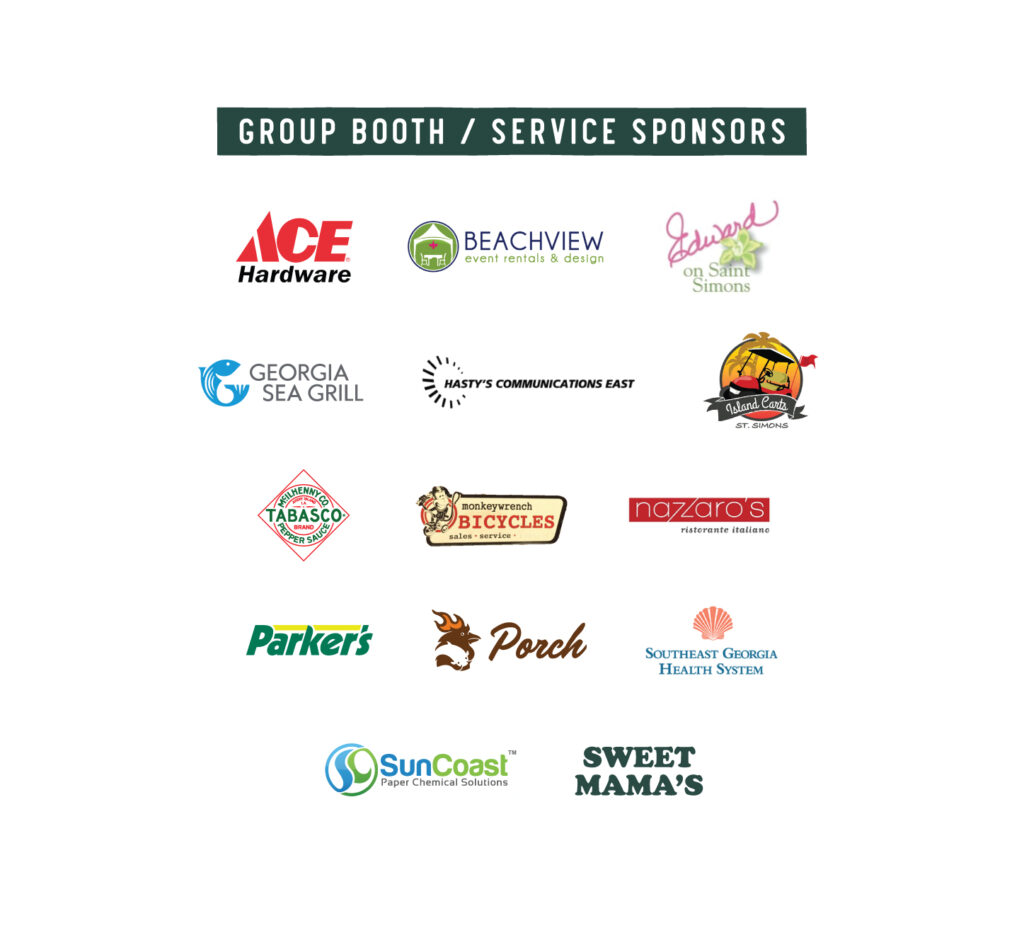 "THE BEST EVENT OF THE YEAR"
Because of YOU!
VOLUNTEERS
William Bartlett • Scott Baynes • Nancy Berlin
Bryanna Beyer • Tricia Boatright • Ann Marie Burley
Chris Caldwell • Clay Caldwell • Jenna Caldwell
John Callahan • Nicole Campbell • Stephanie Chapman
Caleb Chapman • Robbie Clark • Neiman Copher
Sandra Crumbliss • Tina Austin Daniel • Justus Davis
Laura DeMerchant • Rob Dieter • Kathy Druckenmiller
Cathy Erickson • Dave Erickson • Lynn Finnegan
Jonathan Groezinger • Heather Hamilton • Nich Hamilton
John Howton • Rhonda Howton • Tina Kalvelage • David Katz
Patrick Kelley • Kathleen Kelley • Georgia Kellogg • Greg Kennedy
Dave Kerstetter • Marcie Kerstetter • Jean Lewis • David Lewis
Mary Ellen Long • Don Long • Chuck Magbee • Matt Mason
Paris McCoy • Randall Moody • Taylor Moody • Mary Brooke Moody
Ben Moody • Claudia Mullis • Ryan Nagy • Carol Nikoukary
Gary Nikoukary • Joyce Powell-Gromada • Carson Quinn
Belle Reiss • Mark Rushlow • Ann Schneider • Tish Searcy
Betty Lou Shaw • Amy Stone • Jenifer Tate • Joe Tate
Steven Thaxton • Emmy Temples • Bob Thompson
J.P. Thornton • Charlotte Truett • Mike Walker
Cindy Waller • Jeff Whigham • Jeffery Whigham
Jeff White • Ted Wilkinson • Charlie Williams
Brian Williford • Josh Winas • Matt Wojcik
Naomi Wolfe • MJ Wommack
A special thank you to Volunteers Rhonda and John Howton, and Randall Moody for their leadership and for working especially hard to make this year's event a success.
SEE YOU NEXT YEAR ON JANUARY 20, 2024!
Photos by Laura DeMerchant and Laura Angela Photography