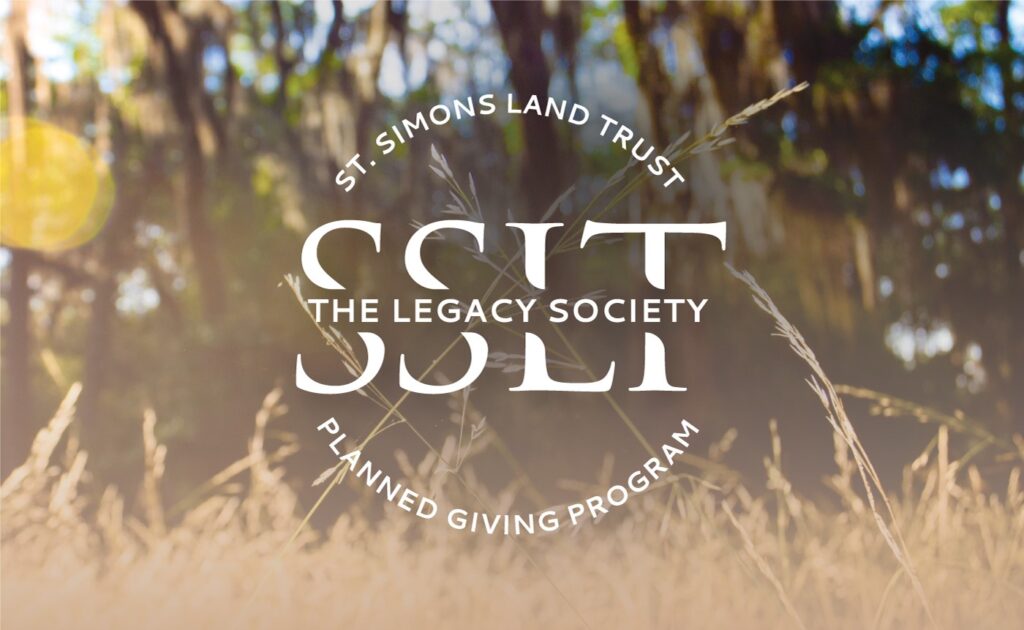 LEAVING THE LEGACY OF PROTECTED LAND FOR PRESENT AND FUTURE GENERATIONS
Thousands of us who feel privileged to live, work, and vacation on St. Simons Island have supported efforts to protect coastal Georgia's greatest assets—its history, culture, and environment—in short, its land—land that would have been destroyed by high-density development if not protected by the St. Simons Land Trust.
Many of these same people are also part of a growing group of legacy donors, who are ensuring that the privilege of enjoying this extraordinary land is available for future generations. They are members of The Legacy Society – individuals and families who have included the St. Simons Land Trust in their estate plans.
Below is some basic information about the different kinds of bequests that are made to nonprofit organizations such as the Land Trust.  We will always try to provide our supporters with the most accurate and up to date information about making bequests.  However, we also always suggest that donors contact their accountant, lawyer, or other planned giving professionals such as wealth managers to make certain that their valuable assets are distributed as they intend.